Marketing Grant Partnership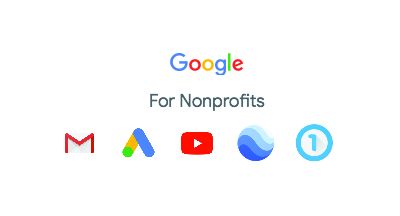 A key focus of Tiki Multimedia's mission is to help you get your message out. Perhaps the most successful way organizations inform, educate and communicate is through their website. Enterprise and commercial customers use paid advertising with Google Adwords to drive traffic to their website. Tiki Multimedia is excited to announce that we have created a partnership with Google & Tech Soup which allows your 501(c)(3) nonprofit organization to advertise with the same powerful marketing techniques as Enterprise customers without the huge overhead. https://www.google.com/grants/benefits/
GET YOUR MESSAGE OUT
Our partnership with Google allows us to navigate the grant process on your behalf. Further we can apply for the grant, receive the grant and manage the grant for you. You get the benefits without the headache and work involved with getting it setup and maintaining it.
You can get $10,000 each month for paid advertising & even more for of Youtube ads
Your organization can get $10,000 per month of Ads, virtually limitless amounts of Youtube advertising, access to Google's revolutionary donation platform, plus Google's award winning collaboration platform gSuite which gives you Google Drive, Gmail, Calendar, Hangouts all under your organization's name. As part of the process you also gain access to valuable other grants such as Microsoft's web hosting platform Azure plus Microsoft software at a fraction of the regular cost.
HOW YOU RECEIVE IT
We will work with you obtain the necessary information needed to submit the grant application and paperwork. We set everything up under one of your email accounts and simply share access with Tiki Multimedia so that at any point if you decide you want to manage the grant on your own or have someone else help you it is easy to revoke our access.
WHEN TO RECEIVE IT
The timeline it typically a couple of weeks to get everything setup. To create a successful ad campaign can take a little while as it requires some fine tuning after results and analytics are gauged and analyzed but typically this can be accomplished within the two week timeline.
WHAT IS THE CATCH?
The only catch is that you get the grant as long as you use it. We have developed a platform that allows us to help you manage your grant using less resources then it would take for you or your team to manage it on your own. The program allows us to efficiently manage your advertising so we can pass on the value. We charge $199/mo to manage the grant and there is a one time setup fee of $200. Once you are all setup you can login and see our progress on Adwords any time. We use the reporting interface to continually tune-up your campaign and make it more effective.