New Home of Tiki Multimedia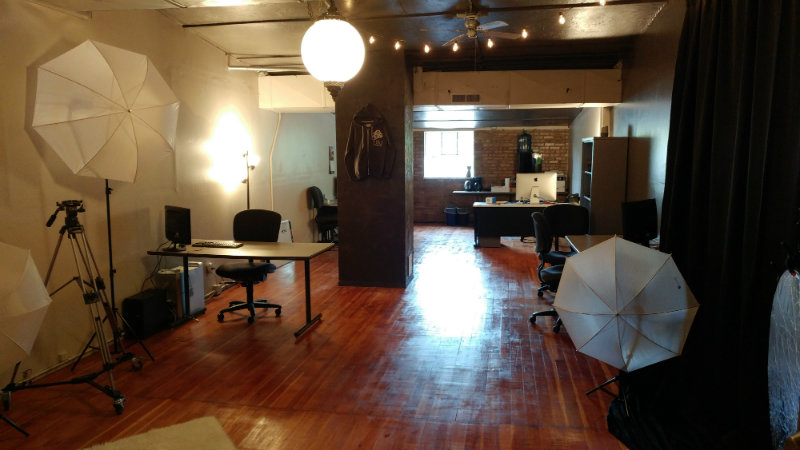 Tiki Multimedia LLC is a full design, development, production, IT, marketing, and social media management company. We specialize in branding, video and audio production, marketing and addressing all of your technology needs.
The mission of Tiki Multimedia is to offer schools, nonprofits, government entities and businesses a one-stop-shop for all of their technology related needs. We excel in web design, video production, search engine optimization (SEO) and online marketing.
We worked remotely from our homes the past few years, we are so excited to announce that we have found an awesome office, and could not be more excited. We finally have the space to all work together, house all of our multimedia equipment, and provide an interactive space to bring our clients in-house when working on their businesses.
We are located in South Salt Lake City, close to downtown and 2100 S., we can do video production, audio production, and photos in-house now as well. We have worked hard to get to an office space, and one that suited us as well as this space does! Thank you to our clients for their ongoing business and support!
Some of our clients now include: The Haven, Coit Cleaning & Restoration, Heart & Soul, 7th Street Treatment Center, USARA, Joseph's Barber Shop, Stepping Stones, Gordon Jensen Trucking, A Better Weigh Lifestyles, Spencer & Collier, Jean Reagan, James W. Ure, and Green Recovery LLC.
Tiki Multimedia LLC:
Address: 2225 S 500 E #205
Salt Lake City, UT 84106
Phone: (801) 355-1120
Email: This email address is being protected from spambots. You need JavaScript enabled to view it.